10 Ways To Use Herbs To Help With Fragrance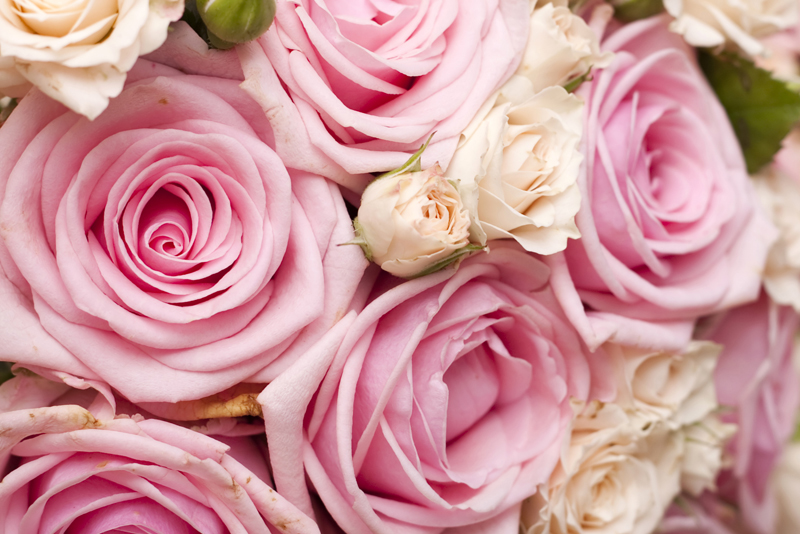 Using Herbs to Add Fragrance to Your Environment?
Herbs for fragrance? Yes! Most of you like the idea of having herbs in your space as a way of scenting your surroundings. 

But how do you make the most of this aromatic and natural way to enhance your environment?
Here are 10 ways that you can use herbs to help create a pleasing aroma in your home or office:
1. Sachets
– Creating fresh, fragrant sachets is a great way to scent any room. Fill small cloth bags with a combination of herbs and spices such as lavender, rosemary, cloves, cinnamon sticks and bay leaves.
They also make great closet airfreshers and for some drawer deodorizers. 

2. Potted Herbs
– Place potted fragrant herbs in your office or home to freshen the air without using any electricity or adding additional odors from synthetic products. Consider mints like lemon balm, thyme and oregano. 

Planting fragrant herbs such as lavender and/or rosemary around your home, is a great way to enjoy their delightful scents while also enjoying their beauty. They're also great for attracting pollinators such as bees and butterflies. 

3. Dried Herb Bunches
– Hang dried herb bunches in your home or office to freshen the air with natural fragrances from plants. Try lavender, rosemary, chamomile and sage for a pleasant aroma. 

4. Herbal Oils
- Create your own herbal oils to use in oil diffusers, candles or even add a few drops onto pillowcases. Use extra-virgin olive oil as the base and infuse it with herbs like rosemary, lavender and chamomile. 

Wait, there's more ...
5. Herbal Teas
– Simply boiling water with herbs of your choice can create an aromatic steam in your home. Try blending chamomile, lavender and rosemary for a calming fragrance. 

6. Herbal Fire
– Start a fire in the fireplace or wood stove with fragrant herbs like oregano, bay leaves, thyme and sage to create a pleasant aroma throughout the room. I've often used palo santo sticks in my fireplace and it was such a nice aroma. 

7. Herb Potpourri
– Create an all-natural potpourri by combining dried herbs and flowers with fragrant essential oils. Use lavender, rose petals, sweet marjoram and orange peel for a light, pleasing scent. Not only will the fragrance be pleasant but it is also believed to help purify the air and reduce anxiety. 

8. Herbal Vinegar
– Soak fresh or dried herbs in vinegar for a few days to infuse the liquid. Use the herbal vinegar in your cleaning products for an added and natural scent. 

9. Herb Pillows
– Sew small sachets of fragrant herbs inside pillowcases or hang them from doorknobs for a gentle, yet pleasing scent throughout your home or office. 

10. Herb Bouquets
– Bundle herbs together and hang them in doorways, windows or other areas of your home. Try using rosemary, lavender, thyme and chamomile for an aromatic bouquet. 

All of these suggestions give you ways to use herbs to scent your surroundings. When you take into consideration that they are a form of aromatherapy, the idea to use them is even better. 

You can choose to use essential oils derived from herbs. They can help to promote relaxation, reduce stress and anxiety, improve mood and physical well-being. And yes, they create a pleasant fragrance in your home. 

Summing Things Up ...
Herbs are great for adding fragrance to your home or office. They help create an environment that is natural and calming, without the use of synthetic products. There are many ways to use herbs to scent your space, including sachets, potted herbs, dried herb bunches, herbal oils and vinegars, herb pillows and bouquets, and more. You can also use them in combination with essential oils for added benefits. 

Now that you know these 10 ways to use herbs to add fragrance to your environment, you can enjoy the natural aromas these plants provide. 

That's it for this week. What herbs have you used to create fragrance in your environment? Let us know in the Fragrance Forum. 

Like what you've read? Share it! 

Juliette's Website
Nyraju Skin Care


Related Articles
Editor's Picks Articles
Top Ten Articles
Previous Features
Site Map





Content copyright © 2022 by Juliette Samuel. All rights reserved.
This content was written by Juliette Samuel. If you wish to use this content in any manner, you need written permission. Contact Juliette Samuel for details.