Mandy Aftel, The Natural Perfumer's Perfumer?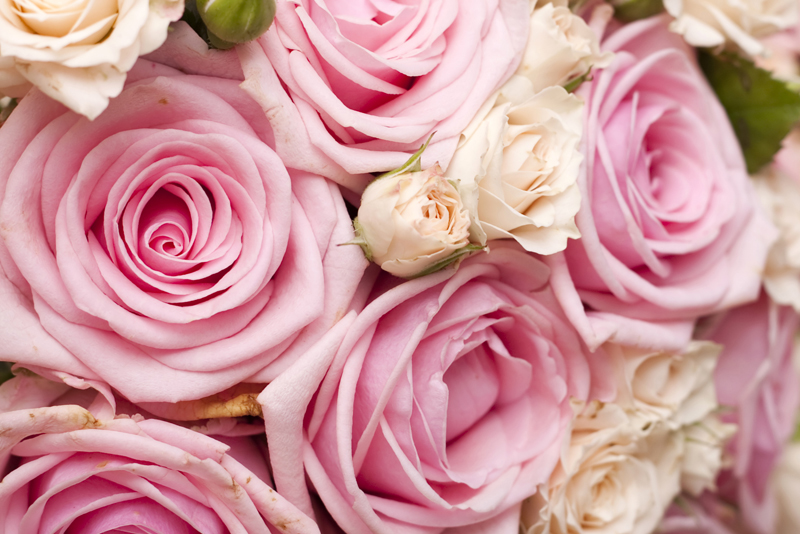 Natural Perfumers
In a time when the words natural, organic, and wellness are top of mind perfumers are taking to this route as well. If you think of what is typically in a given perfume most often chemicals come to mind.
So, how do you find a space where you can wear something that smells good and know that it's not full of chemicals? For certain you can find or become a natural perfumer. Understand that in this realm, natural perfumes can be extremely expensive.
You can begin your journey by purchasing books and looking for courses that are going to help you understand this space and industry. This was the route that I took in 2001.
My entrance was by way of taking an aromatherapy course/certification. While studying essential oils, I found myself immersed in bookstores and libraries trying to absorb as much information as I could. I became an information sponge in this space.
I wanted answers to questions like:
-What are essential oils?
-Why would people use them?
-How do you begin to understand the process of blending and getting the desired combination of aromas that you're seeking?
Working With Essential Oils
When you're working with essential oils you're working with the essence of a given flower or its leaf or its bark from a tree. You're also working with the skins and peels of fruits. Learning about what is often referred to as the therapeutic benefits of a given oil, your journey begins.
For instance, lavender essential oil is known to help with relaxation and calming. People pull it off of the shelves when they want to work with the blend that's dealing with relieving stress or anxiety.
Lavender also becomes one of the notes of perfumery that's part of the blend of a given scent. This can all seem very complicated and confusing. Why? Because it is, especially if you have no knowledge, you're just beginning, and really want to get grounded in what it means to understand the world of natural perfumes.
One of Many Resources on Natural Perfumes
I found a great resource in 2001. It was a book called Essence and Alchemy, A Book of Perfume. The author is Mandy Aftel. In 2004 I found Mandy's course. Along with the course, there was a workbook called The Natural Perfume Workbook.
This course also contained samples of oils she referred to it as the Essence Kit. As I mentioned before perfumery is done in notes or created I should say in notes. Within Mandy's kit she gives you top notes, middle notes and bass notes.
As you begin your study in perfumery learning about notes is something that will set your foundation for creating a blend. In her kit, there are oils like black pepper, juniper berry, Bergamot, bitter orange and Virginia Cedarwood. These are referred to as top notes.
Her middle notes were oils like nutmeg and clove and as I mentioned earlier lavender. Her base notes were Oak moss, benzoin resin, Peru Balsa, vetiver and frankincense.
We know these as essential oils, so how do we turn them into perfume?
This is where the workbook comes in. She gives you an overview of the oils. There's a perfumer's wheel where it suggests combinations. It tells you whether or not it's Citrus, Herbal or green. Some of those examples would be things like lime, Bergamot and grapefruit. Of course these are a part of the citrus family but she also categorizes them as sweet.
Roman chamomile is considered fruity. Things like cacao, vanilla and Tonka are sweet yet edible. So, when you think about aromas you're surrounded by them at all times.
But How Do You Put Them In A Bottle and Wear Them?
This is where Mandy takes you through her home study course. As a student looking to explore the world of perfume, her course is one that you can consider.
Before you consider anyone's course, I would suggest that you do a deep dive search on Amazon and see what type of books are offered. Do an exploratory search on Google that will probably take you down a rabbit hole. See what type of courses are offered.
But oftentimes it takes books to familiarize an acquaint you with the language. Books especially hardcover, also allow you to sit quietly, read and meditate your way through the words on the page. You're not in front of the computer screen and you're engaged with the way the author is presenting the words.
Not all books will satisfy your thirst or hunger for knowledge. But within them, you'll find some very good information that's going to elevate your knowledge and help you to grow in the world of natural perfumes.
Mandy Aftel has another book called Fragrant, The Secret Life of Scent. With her two books you can get started.
Learning what it means to blend or at least what it means to understand perfumes is an ongoing process.
Summing Things Up ...
What I'll do is maybe set up a series about different natural perfumers. I'll talk a bit about their work. If creating natural perfumes is of interest to you, what you can do is begin your search in the world of Google. Learn more about who they are what they've done. As well as how they became who they are, what their interests were, and why they gravitated towards natural perfumery. Hopefully, it will help you move into the space of either becoming a student or a wearer of natural perfumes.
I am not compensated for any of the products sold by Mandy Aftel. Just sharing one of my mentors as I learned about the world of fragrance and natural perfumes.
That's it for this week.
Juliette's Website
Nyraju Skin Care


Related Articles
Editor's Picks Articles
Top Ten Articles
Previous Features
Site Map





Content copyright © 2022 by Juliette Samuel. All rights reserved.
This content was written by Juliette Samuel. If you wish to use this content in any manner, you need written permission. Contact Juliette Samuel for details.