Peony, Does It Make A Great Perfume Blend?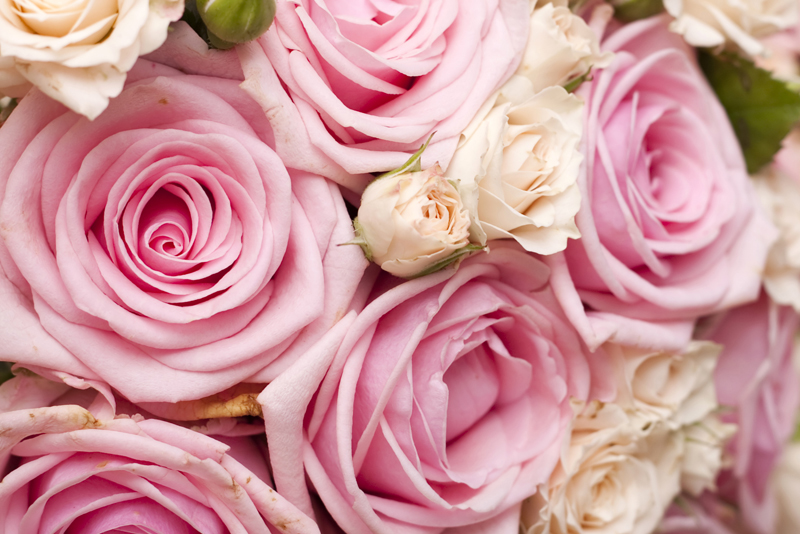 Peony. Since the calendar says springtime is around the corner, thought I'd start with a favorite flower. Peony is a popular and beloved flower among gardeners and florists alike, and it's no wonder why! Its vivid shades of pink and white, coupled with its large trumpet-shaped blossoms make this flower an eye-catching addition to any bouquet or garden. But what about using peony in perfumery? Does it make a great perfume blend?
What is Peony?
Peonies are part of the genus Paeonia. They're native to Asia, Europe and Western North America. Although their blooming season is typically short-lived (from spring to early summer), peonies can be enjoyed year-round in cut flower arrangements. As a garden flower, they're drought tolerant and easy to care for.
Peony is a beautiful and fragrant flower that has long been prized for its heady scent. The sweet smell of peonies has been used in perfumes for centuries, and it continues to be a popular choice for modern fragrance designers. Peony's delicate floral aroma makes it an ideal ingredient for creating light, summery fragrances.
Uses of Peony in Perfume Making
Peony Fragrance Notes
Peony has been used as a fragrance component for centuries, mainly because of its light and delicate floral scent. It's often used as a top note in perfume blends, providing an instant burst of sweetness and lightness. On its own, peony possesses a fresh, slightly floral scent with subtle green nuances.
Peony in Perfume Blends
Peony adds a unique and delightful sweetness to perfumes and colognes. Its delicate scent blends well with other notes like citrus, woodsy, and even musk. It provides a soft, delicate aroma that can be adjusted to create more subtle or bold fragrances.
Due to its delicate sweet aroma, peony is often used as a top note in fragrances. It adds a hint of softness to blends and can be combined with other floral notes such as rose and orange blossom.
Peony also helps to round out heavier notes like jasmine and sandalwood, which can be overpowering on their own. It's also an excellent middle note, providing a light floral backdrop against heavier base notes like sandalwood and musk.
Popular Peony Fragrances
There are many popular perfumes and colognes that contain peony as an ingredient. These fragrances range from light and airy eau de toilettes to intense, woodsy eaux de parfums. Some of the best-known peony-based scents include Dolce & Gabbana Light Blue Eau de Toilette, Chloé Eau de Parfum, and Viktor & Rolf Flowerbomb.
Possible Drawbacks of Using Peony in Perfume Blends
One potential drawback of using peony in a perfume blend is that it can be somewhat overpowering. The scent can sometimes be too strong or can easily overpower other notes in the blend. Additionally, peony-based fragrances have a tendency to dissipate quickly, meaning that the scent won't last as long as some other ingredients.
Summing Things Up ...
Peony is a great addition to any perfume blend. Its delicate sweet aroma adds lightness and softness to a fragrance, and it can be used with other floral notes for a truly beautiful scent.
It pairs well with a wide variety of other scents and can help to create light, summery fragrances as well as heavier, more intense blends. However, it's important to keep in mind that peony can be overpowering and its scent doesn't last as long as some other ingredients. With careful consideration, it can make for an excellent addition to any perfume blend.
Peony is an excellent choice for both top and middle notes in any perfume blend, so don't hesitate to give it a try.
That's it for this week.
Juliette's Website
Nyraju Skin Care


Related Articles
Editor's Picks Articles
Top Ten Articles
Previous Features
Site Map





Content copyright © 2022 by Juliette Samuel. All rights reserved.
This content was written by Juliette Samuel. If you wish to use this content in any manner, you need written permission. Contact Juliette Samuel for details.