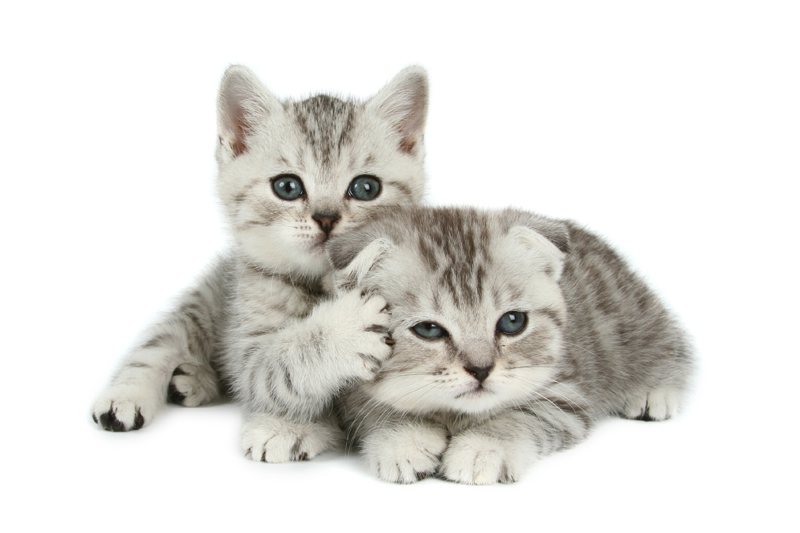 Our world is overpopulated with homeless cats and dogs - that's no secret. What do you do if there are stray cats living in your neighborhood? Do you feed them? Ignore them? Try to find homes for them? The answers to these questions will vary from person to person. Although I'd recommend trying to be proactive. If you can't assume responsibility, try to do something to help these
homeless cats
.
Let's focus on tips for caring for a stray once you decide to, for all practical purposes, take that stray under your wing.
First, keep in mind if you decide to feed a stray cat he/she will come back. Be sure you're willing to take on the responsibility before you start feeding a stray. It's not fair to the cat if you suddenly decide you no longer what to be bothered. Please do not let a stray begin to rely on you only for you to abandon him or her.
Okay, so you've made the decision to take a neighborhood stray under your wing. It's possible kitty won't allow you to pet him or her at first. Be patient. Stay outside and talk to the cat while he/she eats. Build trust. Slowly, over time, try to lightly pet the cat while he/she eats. Most likely - in time - your newly adopted stray cat will warm up to you and let you pet him/her.
We have been feeding a stray on our neighborhood (Gimpie) for several months now. At first he hissed at us, but still wanted food. Then he graduated to meows followed by hisses, even though he allowed us to steal a pet or two. Now he rubs against our legs and meows. Yet when he finishes eating he ventures back into the neighborhood - usually toward our community pool area.
If you have the funds to do so, I'd highly recommend getting your adopted stray
spayed or neutered
. We all need to do what we can to prevent further cat overpopulation. If you can't afford this, look for a low cost spay and neuter clinic in your area, or vouchers to aid with the cost. Also, if you can it's a good idea to get your stray
vaccinated
. Since he/she is outside, kitty is more susceptible to diseases.
During the winter months, if you can, try to bring your stray inside when it's really cold outside. Perhaps you can prepare a place in the garage or a shed or any type of shelter to help kitty weather the bitter cold temperatures. We've had a couple really cold nights where Gimpie spent the night in our utility room. At first he didn't like it, but he calmed down. We prepared a box with an old towel in it for a bed, a litter box (which he didn't use) and a lamp for warmth. Both nights before we showed Gimpie to his accommodations, we heated the utility room with an old space heater. However, we didn't leave it on overnight for safety reasons.
If you plan to be away, please try to make arrangements for someone else to feed your adopted stray during your absence. Kitty will come to rely on your care and on you for food.
You might choose to
introduce
your newly adopted stray to your current cats. Perhaps even bring kitty inside to live. If you do, it's important to first take kitty to the vet and make sure he/she's healthy. It wouldn't be fair to your cats to bring in another cat unless the new kitty checks out health-wise. It's possible the stray cat won't want to stay inside. Or there might be a period of adjustment, as there almost always is when a new cat is introduced to a household. You might decide it's best for the stray kitty to remain outside. Whatever you determine is best for you and kitty is the right decision.
Living in Shadows: How to Help the Stray Cat in Your Life (Without Adding To the Problem) -- Buy from Amazon
The Stray Cat Handbook -- Buy from Amazon
©
Melissa Knoblett-Aman
You Should Also Read:
How to Help a Homeless Cat
Introducing a New Cat into a Multi-Cat Household
Should I Spay or Neuter My Cat


Related Articles
Editor's Picks Articles
Top Ten Articles
Previous Features
Site Map





Content copyright © 2022 by Melissa Knoblett-Aman. All rights reserved.
This content was written by Melissa Knoblett-Aman. If you wish to use this content in any manner, you need written permission. Contact Melissa Knoblett-Aman for details.