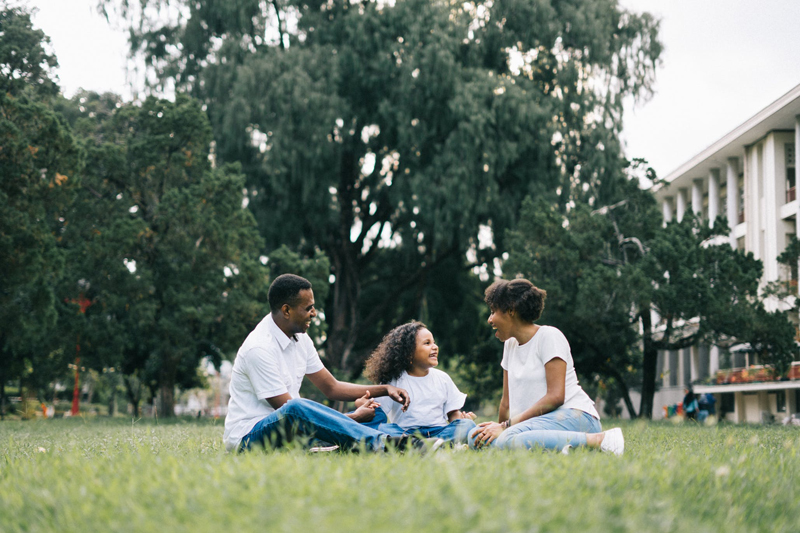 Happy Father's Day to each and every father and father to be, and for every man that has filled the role in a child's life that may have never known a father's love. May this day be a day of happiness and joy.

In a day and age where it seems that the Black man is an endangered species—it is an awesome sight to see when men, Black men, step into the role and takes upon himself the responsibility to father and nurture another man's child. Fatherhood today is not just about who you help create, but about who you help mold and shape.

Our communities are filled with many fatherless children who have no idea what it feels like to have a father. While many have never meant their dad, others have lost their father to prison, the streets, death, and some were just abandoned.

We cannot underestimate the impact that a father has upon a child. Whether it is positive or negative, a father's impact on his child can be felt for a lifetime. There is something that only a father can give their child. Only a man can provide in the life and development of child. Too many of our children lack this foundation and support, and are left defending themselves without the first notion of how to win the battle before them.

I was one of the fortunate ones to have experienced a very loving relationship with my father. He encouraged me and inspired me. And always showed how much he believed in me and my dreams. As a child, you believe everyone has a father like yours. But I came to realize how blessed I was. Not everyone shared the kind of relationship and experiences I shared with my own father.

Losing my father at an early age nearly destroyed me; breaking my heart into a million pieces. I had plenty of uncles who stepped up to the plate, and helped my brother and me throughout the years. But it still never compared to my father.

Honestly, it was my relationship with the Heavenly Father that kept me tethered to the foundation that my father had laid. My relationship with God help me to heal and not forget the lessons that I needed to remember. I felt myself slipping because of heartache and devastation. My mind wanted to run and let go, but my heart and my God would not let it be so.

My father's influence on my life; his impact was huge. He left such an indelible mark, that it help to push me forward in some of the darkest times that followed.

Never underestimate the impact that a father has on their child. There is something that only a father can provide; can be in their children's lives. I thank God for the heavenly Father, and how He covers us, and is reaching towards us every day. To be the Father to the fatherless, hope and healing to those who lost their earthly fathers. And that foundation that we all need to make it through this journey we call life.


I am grateful for every father that has taking up the slack left by some father's who could not, or did not want to be a father to their child. Thank you for stepping into the gaps, and being that man, that adult, that strength, that hope, that symbol of love that is needed by so many children near and far.

Happy Father's Day!
You Should Also Read:
Honoring The Men in Our Lives
Celebrating Fathers in Our Lives
Every Dad Desrves His Day...Happy Father's Day!


Related Articles
Editor's Picks Articles
Top Ten Articles
Previous Features
Site Map





Content copyright © 2022 by Ruthe McDonald. All rights reserved.
This content was written by Ruthe McDonald. If you wish to use this content in any manner, you need written permission. Contact Ruthe McDonald for details.