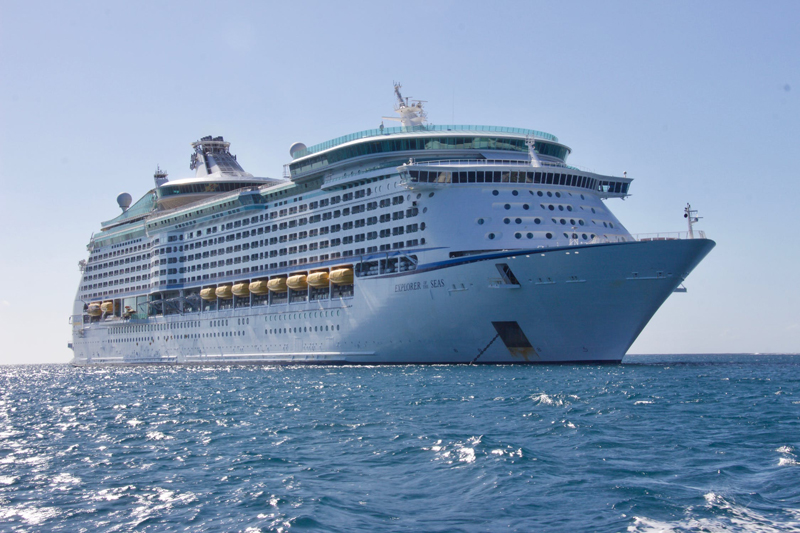 Get the lowdown on cruise bookings and reservations, and what you need to do before setting sail.
10 Common Cruise Myths


There are a number of cruise myths that often keep people from considering a cruise vacation. While some of these misconceptions may have been grounded in reality decades ago, they couldn't be further from the truth now. Check out these ten common cruise myths and find out why they're not true.
10 Key Tips For Booking Vacation Rentals


Vacation rentals are often an excellent choice for those who are traveling this year. If you're considering renting a vacation home, it's important to research your options and ask the right questions in advance. Here are ten tips to help you choose the best vacation rental for your next trip.
10 Key Tips For Purchasing Travel Insurance


In today's environment, travel landscapes are shifting constantly. Travel insurance is more important than ever, whether you're flying to your vacation destination, planning a road trip or taking a cruise. Here are ten important tips for purchasing travel insurance for your next trip.
10 Tips For Booking Hotel Rooms This Year


As vacation planning continues to surge, families and avid travelers are starting to plan upcoming getaways this year. It's important to carefully research your options, however. If you feel the time is right, here are ten tips to help you choose a destination and stay safe when booking a hotel.
10 Tips For Cruising During Hurricane Season


There are a number of great reasons to take a cruise during hurricane season. Terrific cruise deals can make this one of the cheapest times of the year to travel, but there are other key factors to consider as well. If you're planning to take a cruise during hurricane season, here are ten tips.
10 Ways To Save Money On Cruise Bookings


Looking for the best deals and ways to stretch your vacation budget? Here are ten tips on how to save money when booking your next cruise.
12 U.S. All-Inclusive Vacations Families Will Love


If you're looking for a fantastic family vacation closer to home, there are great all-inclusive vacation options in the United States that fit the bill perfectly. Check out these twelve top all-inclusive resorts located throughout the United States when you're planning your next family vacation.
15 Ways To Save Big On Hotel Bookings


Many travelers book hotels as part of their vacations and are looking for great hotel deals. Some smart shoppers can save as much as 50-60% on their reservations. If you're planning to stay in a hotel on your next vacation, here are fifteen tips to help you save big on your next hotel booking.
5 Great Cruise Line Holiday Dessert Recipes


The holidays are a magical time of year to celebrate the season and indulge in delicious treats. Some of the best holiday cookies and desserts are those created by top cruise line chefs. If you want to make some special holiday treats, check out these five cruise line cookie and dessert recipes.
5 Great Reasons To Use A Cruise Travel Agent


In today's Internet age, it can be easy to think that there's no added benefit in using a travel agent - but that's not the case. An experienced cruise travel agent can save you time, money and countless hassles. Here are five great reasons to use a good travel agent when booking your next cruise.
7 Flight Tips for Your Next Cruise


Cruises can often be an easy vacation option to plan. If you need to fly to your cruise embarkation port, however, getting to the ship can be stressful. Careful planning is needed no matter what time of the year you're planning to cruise. Check out these seven flight tips for helpful insights.
7 Major Cruise Cabin Booking Mistakes


While most cruise vacationers don't plan on spending much time in their ship stateroom, they want it to be a place where they can be comfortable and sleep easily. Choosing the wrong cabin can make this difficult, however. Here are seven common cruise cabin booking mistakes and how to avoid them.
7 Tips For Avoiding Flight Delays


Travelers tend to get concerned about potential flight delays, particularly when vacations are involved. If you're booking flights for your next vacation, here are seven tips for avoiding and dealing with flight delays.
7 Tips For Booking A Great Family Cruise


Cruises are a popular vacation choice for families. Today's cruise ships are filled with great kids and teens clubs, thrilling family-friendly attractions and high-energy activities. If you're planning on cruising with kids, here are seven tips for booking the best family cruise vacation ever.
7 Tips For Choosing The Best Cruise Ship Cabin


Selecting a cruise ship stateroom can often be a challenge. The best cruise cabin for each guest depends on a number of personal preferences, each of which should be carefully considered. Ship layout is key as well. Here are seven tips to help you pick the best stateroom for your cruise vacation.
7 Tips For Vacationing During Hurricane Season


Vacationers often plan trips during hurricane season, stretching from June 1 to November 30. While it's great to get away during this time, it's also wise to recognize the potential risks and plan accordingly. If you're taking a vacation during hurricane season, here are seven great tips.
7 Top Destinations For Your Next Family Vacation


Today's family travelers are looking for great drive-to vacation destinations where they can have fun, relax and make memories together. If you're looking for a perfect destination for your next family trip, check out these seven appealing vacation options located throughout the United States.
7 Top Spots For Amazing U.S. Lake Vacations


Lake destinations are popular choices for memorable vacations. They offer a wealth of scenic beauty, pristine natural surroundings, and lots of activities and adventures. If you're looking for the perfect vacation setting, check out these outstanding lake destinations around the United States.
8 Tips For Booking Independent Shore Excursions


One of the best parts of cruising is exploring exciting ports of call. While many cruise vacationers take excursions offered through their ship, others prefer to travel on their own or with a small group. If you're considering booking an independent shore excursion, here are eight great tips.
9 Best Island Getaways In The Southeast U.S.


Many Americans are dreaming about their next island escape, but it doesn't necessarily require a passport. There are fantastic island getaways right here in the United States, complete with beautiful beaches and memorable experiences. Here are 9 top island getaways in the southeast United States.
9 Key Rental Car Tips You Need This Year


Vacations and family getaways at beaches and national parks are popular this year. If you're planning on renting a car for your trip, you'll need to navigate the current rental car shortage. Here are nine insider rental car tips to help you find a rental car and keep your rates as low as possible.
Avoid These 7 Major First Time Cruise Mistakes


For first-time cruisers, planning a cruise vacation can be overwhelming. It can be hard to figure out which ship and stateroom is best, plus there are additional planning requirements that are critical. Here are seven major mistakes first-time cruisers often make and tips on how to avoid them.
Best Family Vacations With Young Adults


Today's family vacations come in all shapes and sizes, including those that include solely adults. Cruise lines, hotels and destinations are seeing more family and multigenerational groups with young adults traveling together. Here are five fantastic vacation options for families with young adults.
Best U.S. Christmas Markets This Year


European Christmas markets river cruises have been popular in recent years and U.S. holiday markets have become annual traditions as well. Things are different this year, but some U.S. Christmas markets have gone virtual to showcase this festive experience. Check out these options for holiday fun.
Choosing The Right Cruise Itinerary


Today's cruise lines offer a wide variety of cruise itinerary options. The vast array of itineraries can make it confusing when trying to narrow down your choices, however. If you're trying to select the best cruise itinerary, here are seven questions to help you zero in on the right fit.
Cruise Line Minimum Age Policies


Cruise lines have strict minimum age policies and documentation requirements that apply to infants as well as guests under 21 years of age. Make sure you're aware of all of these age and documentation requirements to avoid being denied boarding without refund and miss your cruise.
Cruise Lines Honor Our Heroes With Special Offers


In recognition of the many sacrifices military members and frontline personnel have made, cruise lines are providing special deals and perks in appreciation for their outstanding service. Here are five great cruise line deals designed to honor our heroes this year.
Cruise Through A Holiday Lights Show This Year


Get in the yuletide spirit while enjoying a festive drive-through holiday light show this year. These fun holiday events feature millions of twinkling lights and dazzling holiday displays. Here are fifteen of the best drive-through holiday lights shows located throughout the United States.
Plan A Last Minute Tropical Cruise Escape


As winter sets in, thoughts can quickly turn to escaping the cold on a last-minute tropical vacation. A budget-friendly cruise to the Caribbean, Mexico or the Bahamas may be just the answer. If you're dreaming of escaping winter's chill on a last-minute tropical cruise, here are seven great tips.
Plan An Encore Tropical Vacation


Tropical destinations like the Caribbean and Bermuda are some of today's most coveted vacation choices. Many travelers visit these magical isles at some point and vow to return. Now is a great time to for an encore, so start planning to return to these tropical spots on an epic cruise vacation.
Editor's Picks Articles
Top Ten Articles
Previous Features
Site Map
Content copyright © 2018 by . All rights reserved.
This content was written by . If you wish to use this content in any manner, you need written permission.
Contact Nancy Schretter for details.