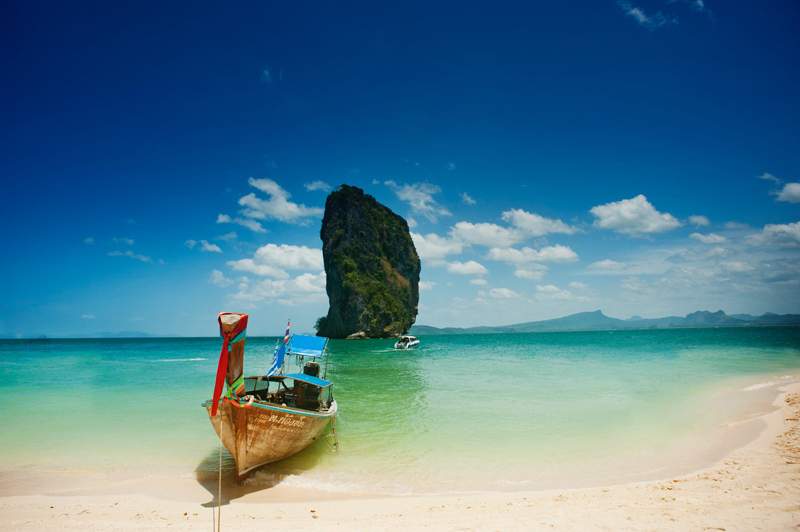 Welcome to modern Vietnam! Come for travel articles and learn about the food, books, films, places to visit plus much more in Vietnam.
Dalat Vietnam


Dalat, Vietnam is in southern Vietnam. The area is located in the Western Highlands. The temperate weather made it a popular place to which to escape Vietnam´s high temperatures. Read more about this place with towering pine trees and beautiful flowers.
Dong Thap Muoi (Plain of Reeds)


Dong Thap Muoi is an ecotourism destination in Vietnam. The Plains of Reeds are near the Mekong River. Travel on a boat tour and see the redhead cranes, herons, pelicans and other inhabitants.
Exploring Vietnam


Vietnam is a country with beauty of ancient culture attractive for everyone who comes either for its natural beauty of the beaches, mountains, tropical forests or for the history and outstanding cultural interest, Vietnam has it all.
Foods of Vietnam


Read and discover the different foods of Vietnam. The foods of Vietnam are mouthwatering and tasty. These foods are found in five-star restaurants and the neighborhood hawker stands. Try these goodies at home, in the neighborhood restaurant or doing travels in Vietnam.
Foods of Vietnam


Discover the foods of Vietnam.
Fruit Buffets in Mekong Delta Orchards


There are all-you-can-eat fruit orchards in the Mekong Delta, Vietnam. This is a little secret in this wonderful country in Southeast Asia.
Hanoi -- Wallpaper City Guide


A pocket-sized guidebook for travelers without a lot of time to explore Hanoi, Wallpaper City Guide: Hanoi is a perfect choice to get a glimpse of what´s to come.
Hanoi with the Little Ones


Visiting Hanoi with the family can be just as fun, if you know where to go. Here are a few ideas.
Lang Pagoda Festival in Hanoi


The Lang Pagoda Festival is a ceremony for the Zen Buddhist, Tu Dao Hanh. It takes place the 5th through 7th in the third month of the lunar year.
Phung Hiep Floating Markets - Vietnam


Phung Hiep Floating Markets are a colorful place to experience the Mekong Delta river commerce and water modes of transportation.
Sailing on a Junk in Ha Long Bay


One of the world´s most beautiful natural sites--Ha Long Bay--is a well-deserved traveler´s mecca. The emerald waters, rocky limestone islands and astounding views beckon.
Southeast Asia Visa and Passport Requirements - Vietnam


Planning a trip to Southeast Asia? Planning a trip to Vietnam while in the area? A visa and passport is neccesary for entrance. Read this Southeast Asia Travel article to read the requirements.
The Flavor of Hue


Long-known for its culinary delights, Hue offers some of the best Vietnamese dishes, along with a few Western treats.
Tiger Airways


Singapore´s Tiger Airways offers budget travel between Singapore, Hanoi and Ho Chi Minh City (Saigon) and other destinations. Use Tiger Airways´ website to book flights in Southeast Asia. Read more about this discount airline.
Tips for Bargaining in Vietnam Markets


These three tips for bargaining in Vietnam markets will make you a savy shopper.
Vietnam - Da Lat


Vietnam - Da Lat
Vietnam - Foods


Vietnam - Foods
Vietnam – The World Heritage Sites


Despite the war image of previous history, Vietnam is actually a country full of enchanting natural beauty and serene rural life.
Vietnamese Snake Wine


Snake wine is allegedly can cure any sickness from rheumatism, hair loss, arthritis, farsightedness, lumbago, leprosy, as well as a general all-round tonic. This is an alcoholic beverage made from distilled rice wine infused with snakes or other animals.
Editor's Picks Articles
Top Ten Articles
Previous Features
Site Map
Content copyright © 2018 by . All rights reserved.
This content was written by . If you wish to use this content in any manner, you need written permission.
Contact Hanny Suriadi for details.